by Rich Tola, July 21, 2021
If anyone told you they walked 4,000 miles in the past 12 months you'd probably think they were crazy right? Because walking 4,000 miles is the equivalent to walking from the hot and sunny confines of The Valley of Los Angeles, California, to the balmy and tropical valley of Caracas, Venezuela. And yes, it's totally possible as you can walk across the Panama Canal by way of a pedestrian walkway across the entrance of the locks of Gatun, so no worries if you want to follow my footsteps to get there. Figuratively speaking, that is.
Let me explain.
I didn't actually pull a Forrest Gump and wake up one day and start walking south through Mexico, Guatemala, Honduras, Nicaragua, Costa Rica, Panama and Columbia before arriving in the capital of Venezuela one year later. No, but wouldn't that be cool. I actually walked the entire 4,000 miles throughout the streets of LA, from my home in Chinatown going back and forth to a plethora of neighborhoods including DTLA, South Park, the Arts District, Lincoln Heights, Boyle Heights, Little Tokyo, Echo Park and yes, Dodger Stadium.
From June 1, 2020 until June 1, 2021, I walked between 10-12 miles every single day as part of my personal COVID relief. Or shall I say, personal COVID insanity prevention. Because when the lockdowns in LA were imposed back in March 2020 and all the gyms and yoga studios were closed, my daily walking meditations became my only savior. The longer the better, and mostly in perfect quietude with no human interaction whatsoever. Except for the occasional homeless person, who seemed even more surprised to see an even less occasional pedestrian. LA was like a veritable ghost town where I can honestly say I felt like the legendary actor Will Smith, aka US Army virologist Robert Neville, cruising the empty streets of Manhattan in the 2007 post-apocalyptic thriller, I Am Legend.
For anyone who knows me, you know that I can't go a single freaking day without exercising in some form or another, e.g., weightlifting, Tola Yoga, stretching/abs. Good news is for as long as I can remember I was taught that your physical body, aka your temple, is the most important asset you're ever going to possess in this world. And to respect your temple with a daily fitness program that keeps it vibrant and strong and injury-free, is paramount to maintaining a healthy lifestyle as well as turning back the hands of time.
Something I've also been doing for the past 58 years. Drinking from the Fountain of Youth, that is, and yes, something that's rather challenging to achieve – especially as you get older – but something anyone can do with the help of my 30 Steps to Everlasting Youth. Including Step 20 – Walk to Win, arguably the most important step of all because walking is a perfect source of aerobic exercise not to mention it does wonders for your brain.
That's right, walking is great for your brain. Just this week the New York Times reported that "Exercise can freshen and renovate the white matter in our brains, potentially improving our ability to think and remember as we age, according to a new study of walking, dancing and brain matter. It shows that white matter, which connects and supports the cells in our brains, remodels itself when people become more physically active. In those who remain sedentary, on the other hand, white matter tends to fray and shrink."
Fray and shrink just like everything else in our bodies with the help of good ole' Father Time. Forgettaboutit! Don't let the world's most non-beloved Father get the best of you…get with the program now. Translation: start walking today. Or else stay seated and wait for your brain matter to wither away, and hopefully not before your temple does. And if you don't care so much about improving or at least maintaining your ability to think and remember things as you age, then do it for your family. That's right, start walking today and bring a loved one along so they can reap the amazing benefits of walking. You can even bring your dog Spot or cat Fluffy if none of your human friends desire to capitalize on such a great opportunity. I'm sure your pets won't complain, and if they do, then pick them up and carry them for an even better workout.
Just remember to bring water. And if walking to improve your white brain matter doesn't really matter to you, then maybe these "12 Benefits of Walking" as described by the Arthritis Foundation will motivate you (see arthritis.org):
Improve circulation
Shore up your bones
Enjoy a longer life
Lighten your mood
Lose weight
Strengthen muscles
Improve sleep
Support your joints
Improve your breath
Slow mental decline
Lower Alzheimer's risk
Do more for longer
So there you have it, 12 more reasons to walk every single day of your life (or at least 3 times a week for 40 minutes). If you're capable that is, because not everyone is fortunate enough to walk. But if you can, don't deny your body, mind and spirit these amazing benefits by choosing a sedentary lifestyle that's only going to shorten your stay on Planet Earth.
And by the way, in case you were wondering what it's like to walk 4,000 miles in a 12 month period, let's just say it may do wonders for your brain but it sure takes a toll on the physical body, especially the low back, hips and knees. But what's interesting about the routine of walking nearly 100 miles a week is that once your body gets used to it, it's not only easy to maintain but it almost becomes a daily obsession that you can't do without. Even with all the aches and pains that come along with it, during and after.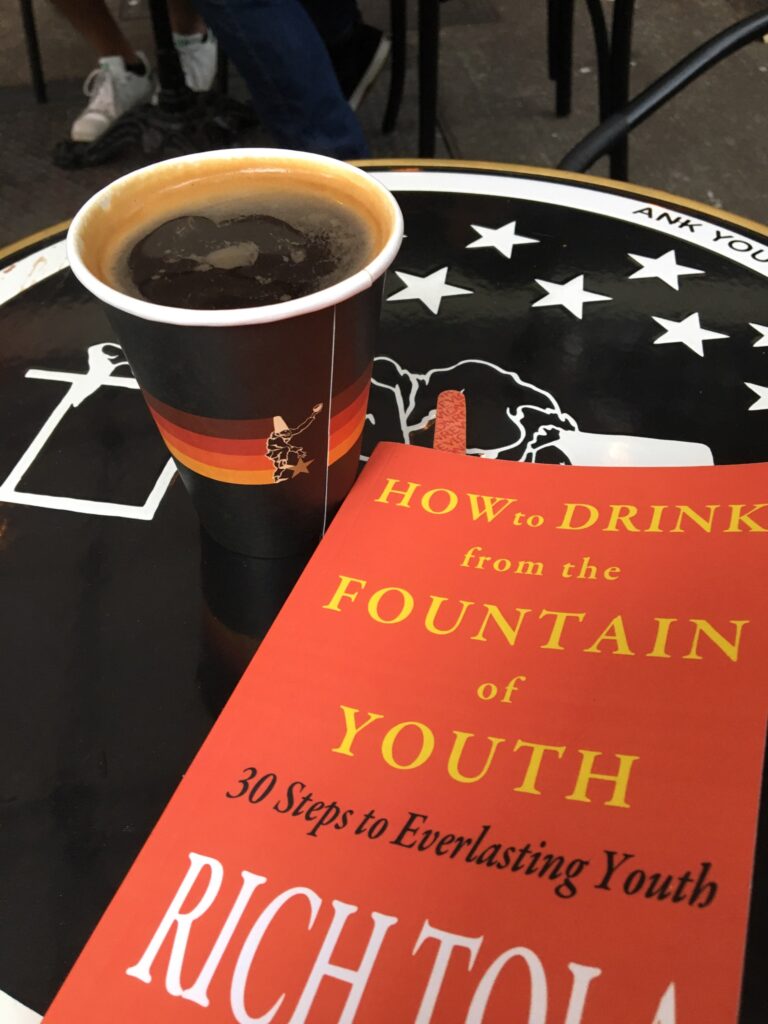 Would I recommend walking that many miles in any given year? No. But I do recommend walking 1-2 miles a day for the rest of their life, no matter who you are. And if you need some help try this: walk out your front door and keep walking for exactly 15 minutes, at a brisk pace with good posture, then stop, turn around, and come back. Voila! 2 miles in about 30 minutes. You can do it, especially if you live in LA or Venezuela or anywhere with a beautiful climate. Or just brave the rain and snow like I did in Chicago and Seattle. But then again you might say it's summertime in the northern hemisphere and just like DJ Jazzy Jeff and The Fresh Prince rapped back in Philly circa 1991, "Summer, summer, summertime, Time to sit back and unwind."
No doubt unwinding can be a good thing, especially to decompress from our busy lives. But when it comes to your health, walking is something anyone can incorporate into their current lifestyle. And should incorporate, based upon all the goodness it brings. Especially in today's new normal world of working from home, there should be ample opportunity in your day to lace'em up Rocky style and kick the bricks, as I like to say. I hope you do, your temple will love you for it.
Have an awesome summer everyone, and get your walking in! Peace – R