Tola Yoga was created in 2016 to give all students – from courageous beginner to the advanced practitioner – a fitness style of yoga that keeps you strong, fit, flexible and injury-free.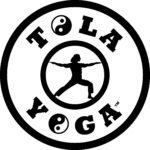 Since becoming a Certified Yoga Teacher in 2006, Tola has taught more than 3,000 classes throughout the U.S. His commitment to fitness and wellness and youthful living spans 50 years while his passion for teaching yoga inspires all students to respect their physical bodies, i.e, their temple, and most importantly, to think, speak and feel positive, in every aspect of their lives.
Tola Yoga workouts focus on precision of posture and body alignment while equally incorporating these five key elements: Yoga Stretches, Abdominals, Core Strengthening (Lunges), Balancing and Foundation poses (Warriors, etc.).
Tola currently teaches charity, corporate and private classes upon request.
For all inquires please email:  [email protected]
Also check-out some free classes and lessons below plus Rich Tola's 5 Minute Fat Burning Workouts: 100 Days in a Row can also be found at: youtube.com/richtolayoga
Tola Yoga Testimonials:
"Thank you so much for filling our little Seattle yoga class with such wonderful joy & skills. You are AMAZING and I have learned a ton!" – Sallie B.
"When I walk into Rich's class feeling emotionally weak, without a doubt, every week, at the end of the hour, I feel stronger and more confident." – Adriana R.
"It's very well-structured, plus I get a great full-body workout every time I take Rich's class. He's the best!" – Vika L.
"Rich is a master at sequencing poses. My body always feels great for hours after class." – Lauren A.
"After 10 years, I took my practice to a new level when I started taking Tola Yoga classes." – Rhonda C.
"Tola Yoga is effective in strengthening and stretching every part of your body, plus it'll make you sweat!" – Ron W.
"Rich's classes are transformative."  – Jeremy S.
"Thank you for your classes and training this past year. I spent six weeks after knee surgery without putting any weight on my left leg, and because of your super long standing sequences, my right leg was strong enough to carry me throughout. For that I am grateful." – Ananya D.
"We'll be very sad to see you go… I get RAVE reviews about your class." – Manager, TRIBE Fitness in Seattle.
Tola Yoga on YouTube.com/RichTolaYoga