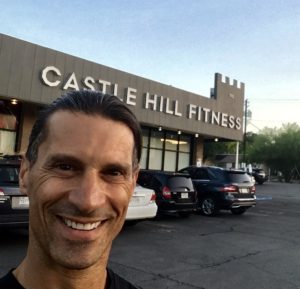 Hey everyone, come to Austin, Texas and get your Tola Yoga  groove on before it's too late! Because like they say here in The Lone Star State, the only sure thing in life are death and Texas…and now of course, Tola Yoga.
So come join me at the super welcoming Castle Hill Fitness Gym & Spa for a summer series of nine classes every Monday 10-11:15a.
Classes run the month of July and no worries about bringing your mat & towel because they're provided free of charge. Better yet, use my promo code TOLAYOGA on their website (click HERE) and get a 50% discount of all class passes. Not to mention Castle Hill's current promotions on spa services including therapeutic massages with aromatherapy, acupuncture featuring Acu-Moxa therapy, skin care and their muscle balancing M.A.T®.
Too good to pass up?
No doubt, especially if you're visiting from out of town or out of the country for that matter. Because who needs to sweat it out in this 100 degree sweltering Texas heat when you can just take my class.
Any questions? Email me at: [email protected]
Have an awesome week everyone, and I'll see you on the mat. Peace – R