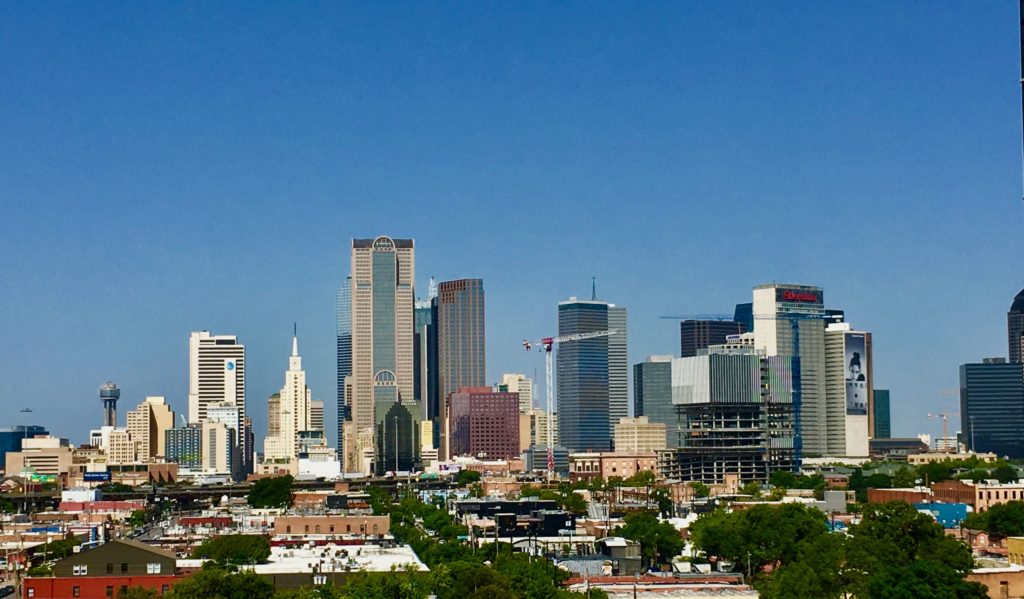 Like a moth to a flame, I've been drawn to Dallas.
I'm not sure if it's the richness of early American history dating back to its original settlement as a good trading post in 1839, or the plethora of diverse and interesting neighborhoods like Uptown, Deep Ellum, Bishop Arts District, Downtown, Lower Greenville or the M Streets (where I landed). Or perhaps it's that cosmopolitan feel along with that "smell the roses" Texan mindset.
Regardless of whatever "it" is, Dallas certainly has me thinking I'll be here for the rest of the summer. Not that America's #1 city to live, aka Austin, wasn't a cool place to explore for a couple of months, not to mention the wonderful staff and yoga students  at Castle Hill Fitness who loved Tola Yoga ..thanks everyone, especially Reesa, Autumn, Amy and Kat!
There's just something about the Big D that reminds me of my Philadelphia roots and tickles my fancy in less than a week.
Have an awesome day everyone, and get your workout in!  Peace – R