I
n addition to my fitness mantra, another day – another workout, how's this for my new travel mantra, another month – another city!
That's right everyone, if you didn't catch me in Las Vegas last month, you can now find me in Seattle.
With a plethora of historic landmarks and cultural attractions including the futuristic Space Needle from the 1962 World's Fair, the Seattle Great Wheel – one of largest ferris wheels in the United States, the 24-day Seattle International Film Festival held every year since 1976, the Bite of Seattle – one of the largest Gay Pride festivals in the US, to the uniquely striking Seattle Public Library featuring 11 stories of glass and steel, the "Emerald City" is quite a city!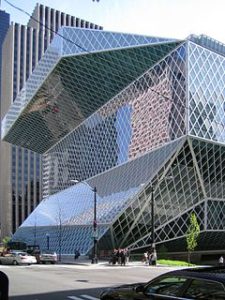 Not to mention Seattle is also home to business legends Amazon.com, Starbucks and Nordstrom – with Microsoft and Costco a stone's throw away, five professional sports team including baseball's Seattle Mariners, and of course, my favorite rock-and-roll band of all time, Pearl Jam. And don't forget Seattle is considered the home of grunge music, having produced legendary artists such as Nirvana, Soundgarden, Alice in Chains and Mudhoney.
So why not bring my fitness style of Tola Yoga as well as my desire to create entertaining and inspiring content, whether it be a Reality TV series or a Radio show, to one of the most liberal cities in the nation – even surpassing its "weird" neighbor, Portland, Oregon, another cool city.
Have an amazing December everyone…and hope to see you in the Pacific Northwest! Peace – R