Did you ever feel like your dreams and aspirations are floating away while your life just speeds on by? Because life does go by quick, and realizing your dreams can take many many years.
Just ask Diana Nyad, the 64 year-old US endurance swimmer who just completed the 110 mile stretch from Cuba to Florida without the help of a shark cage. It was Diana's 5th try – she tried three times in 2011 and 2012 while her first attempt was in 1978. She never gave up because that wasn't an option. And she finally accomplished her goal…35 years later!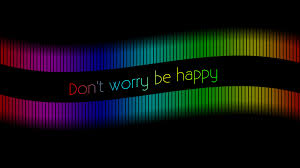 However challenging at times, keep believing in your dreams and keep striving toward them in a positive and happy-good feeling way. I say happy-good feeling because staying positive is not just about thinking positive.
More is needed.
That's why it's so important to feel good about yourself physically through proper diet and exercise, i.e., good nutrition complemented by a Daily Fitness Program, setting the foundation for positive thoughts and feelings to help you battle through those hopeless times. Because we all have moments when it seems like nothing is happening and you feel like giving up – because you're just too tired or don't know what happens next to get closer to your dreams.
So when life gets you down here's what you do: Stand up as tall as possible with perfect posture, relax your shoulders and your body while reaching your crown to the sky, take slow deep breaths, then put on your biggest smile and think happy thoughts. You want to stretch out the body while clearing the mind of negative thoughts and disbeliefs. Now go for a walk, or do some Yoga, or combine of a few of my 5-Minute Fat Burning Workouts on the web (click HERE for some great AB workouts), or hit the gym…you get the picture. And drink some water. And for your next snack or meal eat an apple or a banana with some peanut butter. Forget the candy bar for that quick jolt of energy. Get it yourself from the inside-out. Because feeling good about yourself starts with some good ol' fashion fitness and a positive mental attitude.
Strong Body – Clear Mind. That's my motto, and I workout every single day. It also keeps you vibrant and looking young and feeling better about yourself, no matter comes your way.
And if that doesn't work, get your inspiration from those less fortunate who keep smiling through it all – like the paraplegic gal I taught on my most memorable Mother's Day. Here's the sound-bite from my memoir, Simply Between Millions: From Wall Street to Hollywood.
Enjoy – R